Best Brands
BEST LUXURY BATHROOM BRANDS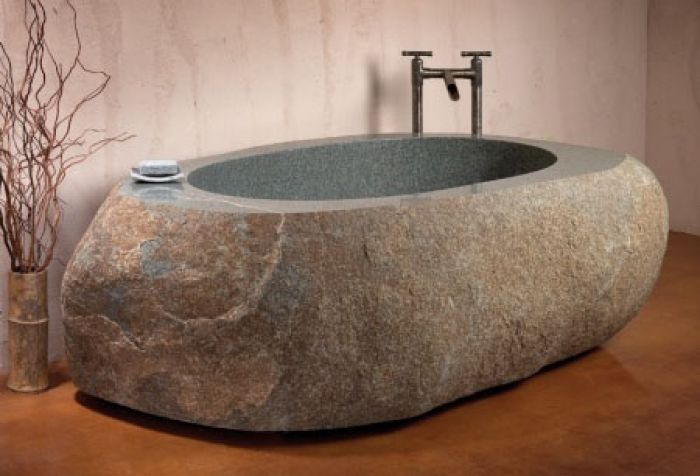 STONE FOREST
Stone Forest creates hand carved granite sculptures which combine the elegant simplicity of Japanese style with contemporary design. The integrity of granite gives Stone Forest carvings a radiant mass or presence not realized using man-made materials such as cement or cast stone. Since each piece is hand carved using hammer and chisel, the individual character of the rock as well as the inspiration of the stonecutter lend each sculpture a unique quality. In a world of impermanence, the timelessness of hand carved granite can bring a suggestion of eternity to your home or garden. Stone Forest is the producer of all their own designs as well as many traditional Japanese designs. The company personally inspects and guarantees all of their work to be the finest carvings available in North America. Other companies offering stone products cannot do this because they buy from importers and never see the product that you receive.
HANSA
The excellent reputation of Hansa faucets is built on the pillars of quality, functionality and durability. However, today's customers want baths that combine practicality and sensuous pleasure. These considerations have led the company to pursue the consistent yet subtle development of the tradition-rich Hansa brand. A new generation of faucets that draw on design and fascination, aesthetics and innovation as never before - providing a unique stage for the production that is water. Origins, role models from antiquity, ingenious water flows and the use of light and color make Hansa faucets a daily pleasure - and water a true experience. Hansa's faith that this is the right philosophy to take their company into the future is born out by the major design awards they have won and in particular by the enthusiasm that is often seen in their customers. There can be no better motivation to keep ideas bubbling at the surface.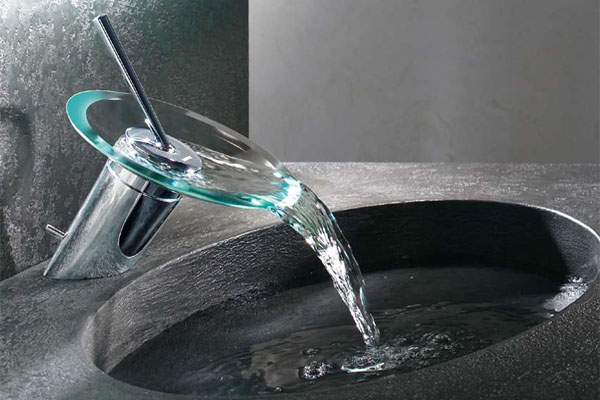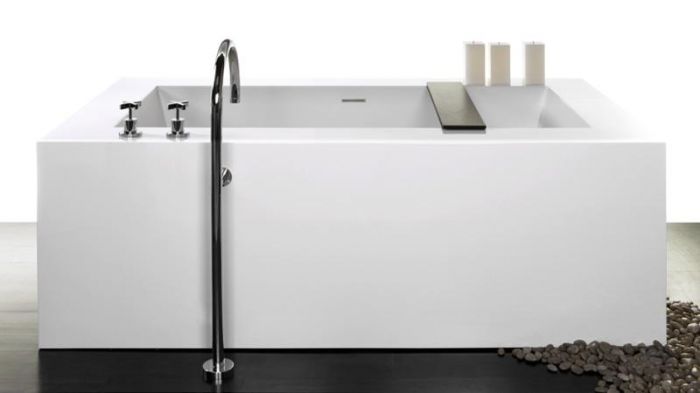 WETSTYLE
Currently available in 250 showrooms across North America and the Caribbean, Wetstyle features a line of bathtub products with bold, original and unique designs. Wetstyle's bathtubs and lavs are exclusively made out of eco-friendly natural stone materials while its furniture is hand-selected from sustainable hardwoods.
TOTO
Toto is the world's largest plumbing products manufacturer. The company offers a complete line of commercial and decorative plumbing fixtures and fittings, faucets, accessories, shower and flush valves, as well as lavatories, toilets, Air Baths and urinals. More than 1,500 TOTO engineers and their colleagues are committed to achieving the seamless integration of performance, conservation, technology, and innovation. The state-of-the-art plant in Morrow, Georgia is a testament to conservation and quality control. For example, Toto recycles the water used as well as thoroughly treating it before returning it to the county. From their molding process to the final changes, Toto products are constructed and fine-tuned with computer precision and relentless attention to detail. The company's pursuit of excellence pushes them beyond industry standards and drives them to maintain their reputation as one of the most decorated plumbing manufacturers in the world.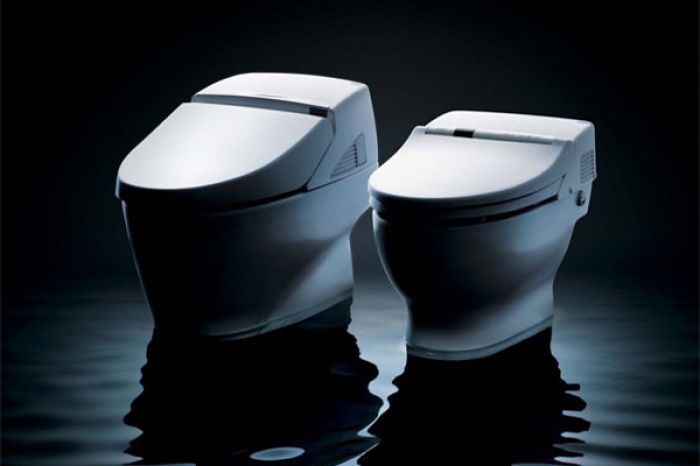 DORNBRACHT
Dornbracht has evolved from a family firm established several decades ago into the market leader for high-quality bathroom fittings and accessories. Quality, functionality and good design are the cornerstones of the corporate philosophy that suitably encapsulates Dornbracht's aspirations. Aspirations that have brought the company notable successes and serve as a daily challenge. Dornbracht celebrated its 50th anniversary in 2000 and now enjoys the position of market leader in many countries worldwide. Their product range also includes fittings and accessories for kitchens, as well as Dornbracht Interiors, a series of exclusive designer furniture and accessories.
HANSGROHE
The Hansgrohe Group achieves a large part of its growth through product innovation. More than 250 international design awards and numerous innovation awards confirm the performance and strengths in innovations of the fixture and shower manufacturer. Behind all of this is not just a special culture of innovation, but also the concentrated knowledge and expertise of a cutting-edge development and research division which is one of the largest and most creative in the industry.In its 107-year history, Hansgrohe, headquartered in Schiltach/Black Forest, has acquired the reputation within the sanitary industry as a leading innovator in technology and design. With its showers, fittings and shower systems, Hansgrohe creates the original products that make the bathroom more functional, more comfortable and more beautiful.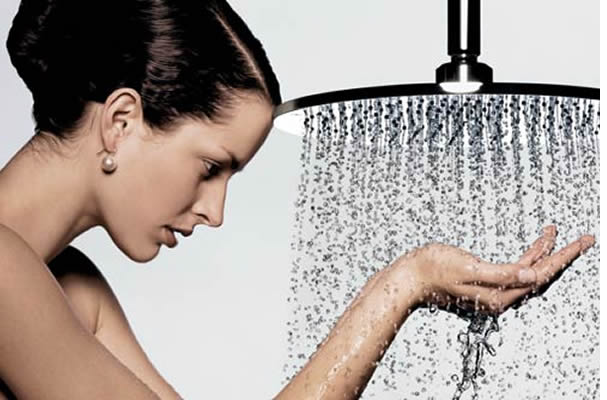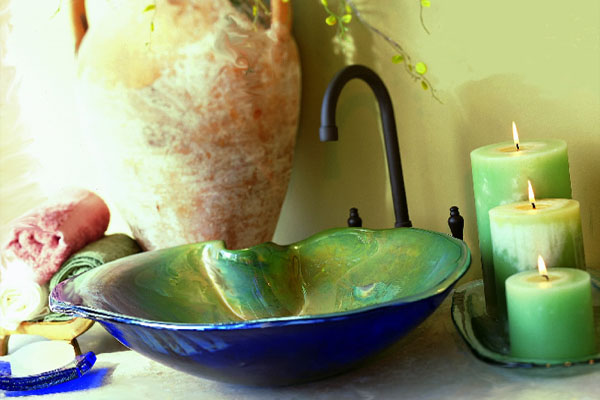 BEAR CREEK GLASS
Creating beautiful yet practical artwork has been the goal of Bear Creek Glass since being founded by Joseph Thompson in March 2004. In addition to sinks, Bear Creek Glass' artisans create chandeliers, pendant lights, bowls, and vases inside their studio and gallery in Birmingham, Alabama. "My main focus is creating functional art that can be used and enjoyed. My lavatories and chandeliers have won critical acclaim, have been featured in numerous local and national publications, and are enjoyed in homes and businesses across the country." - Joseph Thompson, Bear Creek Glass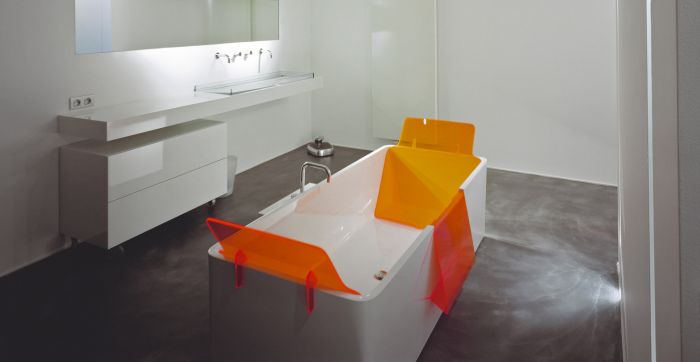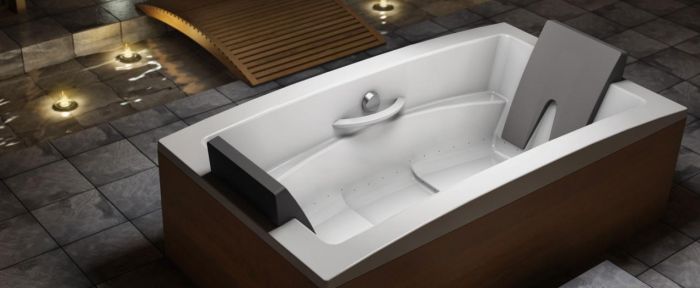 BAINULTRA
An idea that began in 1977 is now to transform the bathing experience into not only a modern and private oasis but a relaxing, healthy and new dimension. It's main mission is to promote health by its natural science, material, technology, design, physics and anthropology.
KOHLER
For over 130 years, Kohler has been perfecting the bathing experience, fine-tuning their offering to deliver exactly what you desire. Kohler's engineers and designers study the movement of water and its effects on the body to develop elegant, stylish products that provide unparalleled immersion experiences with real benefits. As a result, they've created five distinct technologies designed to shape and move water and air, even sound, over and around your body. These technologies deliver completely unique and satisfying bathing experiences - just a handful of the many reasons why Kohler continues to be a global leader in bathing.